Products, materials and technologies
Rubber mats for battle, board and RPG games
What are rubber mats?
Our leading edge gaming mat technology. The rubber backing of the mat firmly adheres to the surface and ensures that it won't move during even the most intense games or accidental table movement. We know that figurines, cards, chips and other game elements are the most important thing for you. By playing on the mat, you don't have to worry about any of them getting damaged, even during the most exciting games and battles!
Characteristics of rubber mats:
2mm thick natural rubber;

non-slip underside (only for one-sided printing!);

on the printed side, durable polyester material;

resistant to crushing, fading and mechanical damage;

water resistant.
To ensure many years of service, we recommend storing the mat rolled up in a dedicated tube or case. If necessary, you can fold the mat into a cube for transportation, and it can also be stored this way for some time. Just remember not to press it with anything and once in a while unfold it and let it "catch its breath".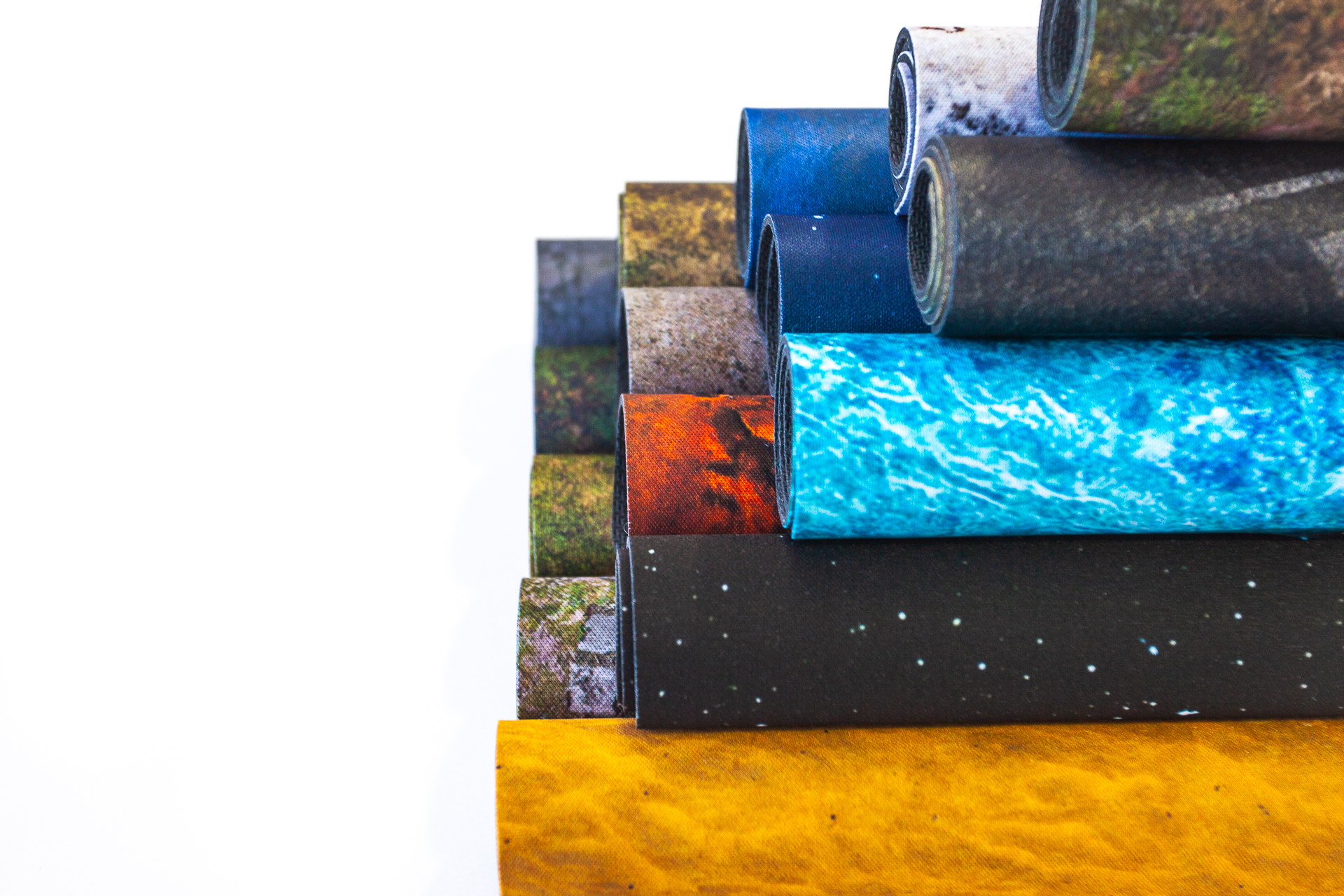 If the mat is dirty, you can clean it with a wet cloth, but remember not to use strong detergents or stain removers. If heavily soiled, rubber mats can be washed in a washing machine using standard programs for washing polyester materials (up to 50 degrees Celsius) and using mild detergents. However, we recommend that after washing, the mats be dried unfolded or hung flat (on a dryer, hanger or other flat surface). The mats can be ironed only on the printed side in the same way as any other polyester material, but we recommend ironing with print protection in the form of an extra layer of another material (for example, a sheet).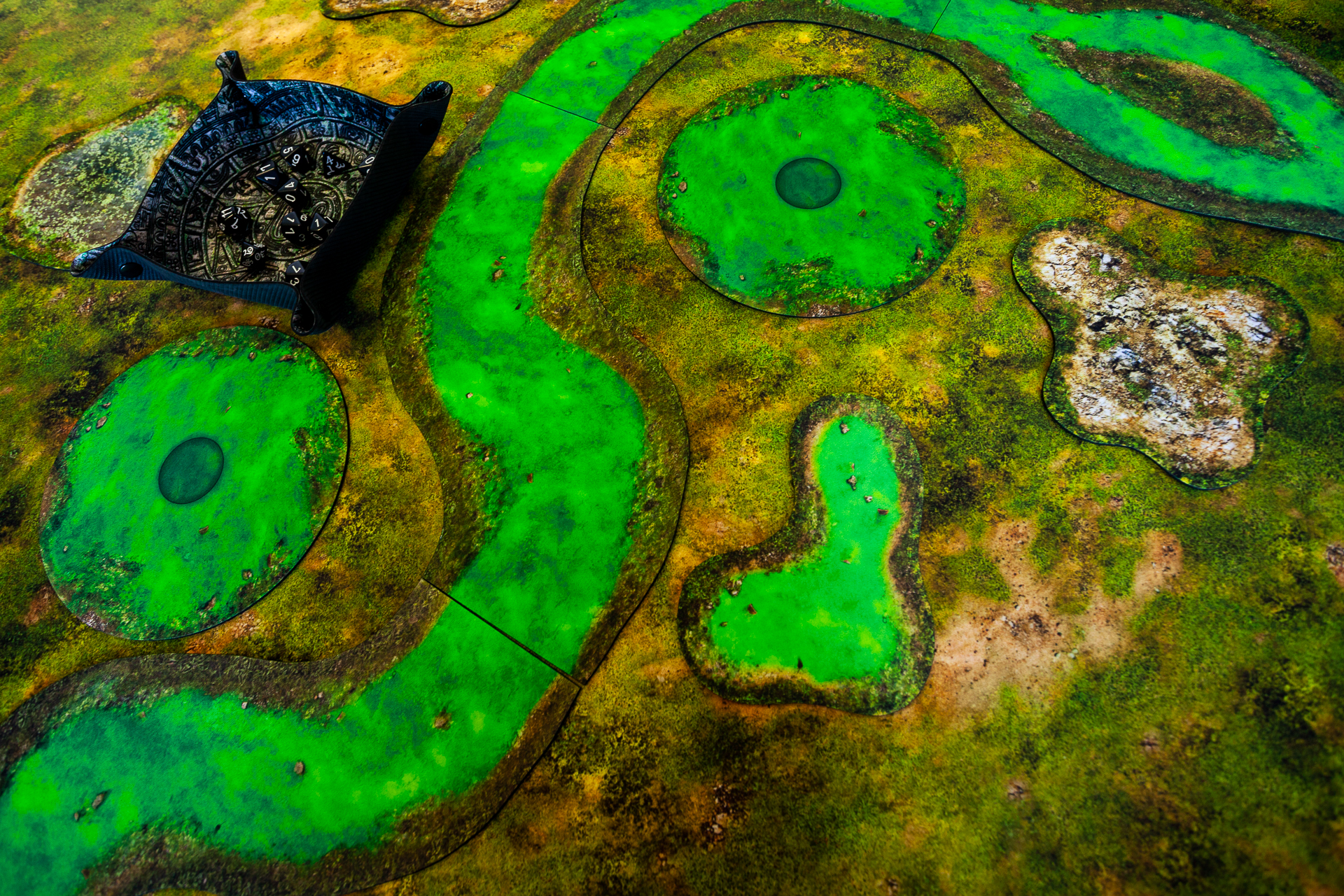 We offer rubber mats in single-sided and double-sided variants.
Note: the choice of double-sided printing significantly increases the multifunctionality of the mat (two different designs available within a single product), but results in the lack of an anti-slip surface.
Most of our products are laser cut. During the cutting process, the laser "closes" and welds the edges of the mat, so the edges do not fray even with very long and intensive use. The largest of our products (mats, any edge of which is longer than 120 cm) we cut mechanically - in this case, with prolonged or very intensive use, the edges of the mat may begin to fray slightly.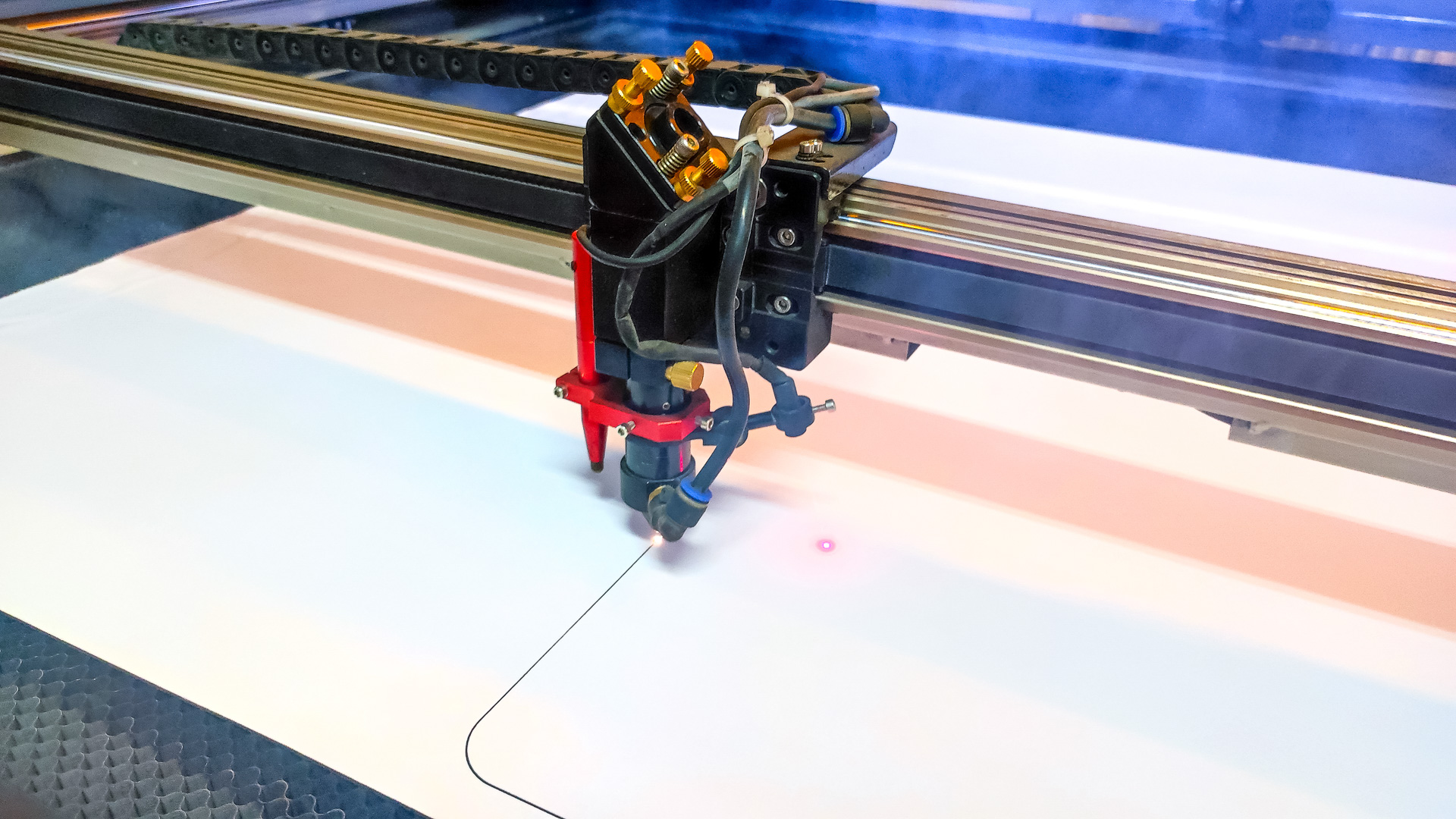 Anti-slip material mats for battle and board games
What are anti-slip material mats?
Non-slip fabric mats combine the best of rubber mats - firmly adhering to the table, non-slip material, and lightweight and easy storing. The fabric used for the mat is soft and flexible, the mat can be rolled or folded very easily. Despite the superficial limpness of the mat, thanks to the non-slip underside it is very difficult to move it on the table, so it will be perfect both as a substrate for board games and for playing skirmishes in your favorite battlegrounds.

Store and transport the mat as you like. You can roll it up or fold it, it will certainly not permanently crease. If after prolonged storage on the mat appear bends or deformations, it will probably straighten out when you unfold it for a while "flat", and in the case of particularly stubborn bends you can easily iron it.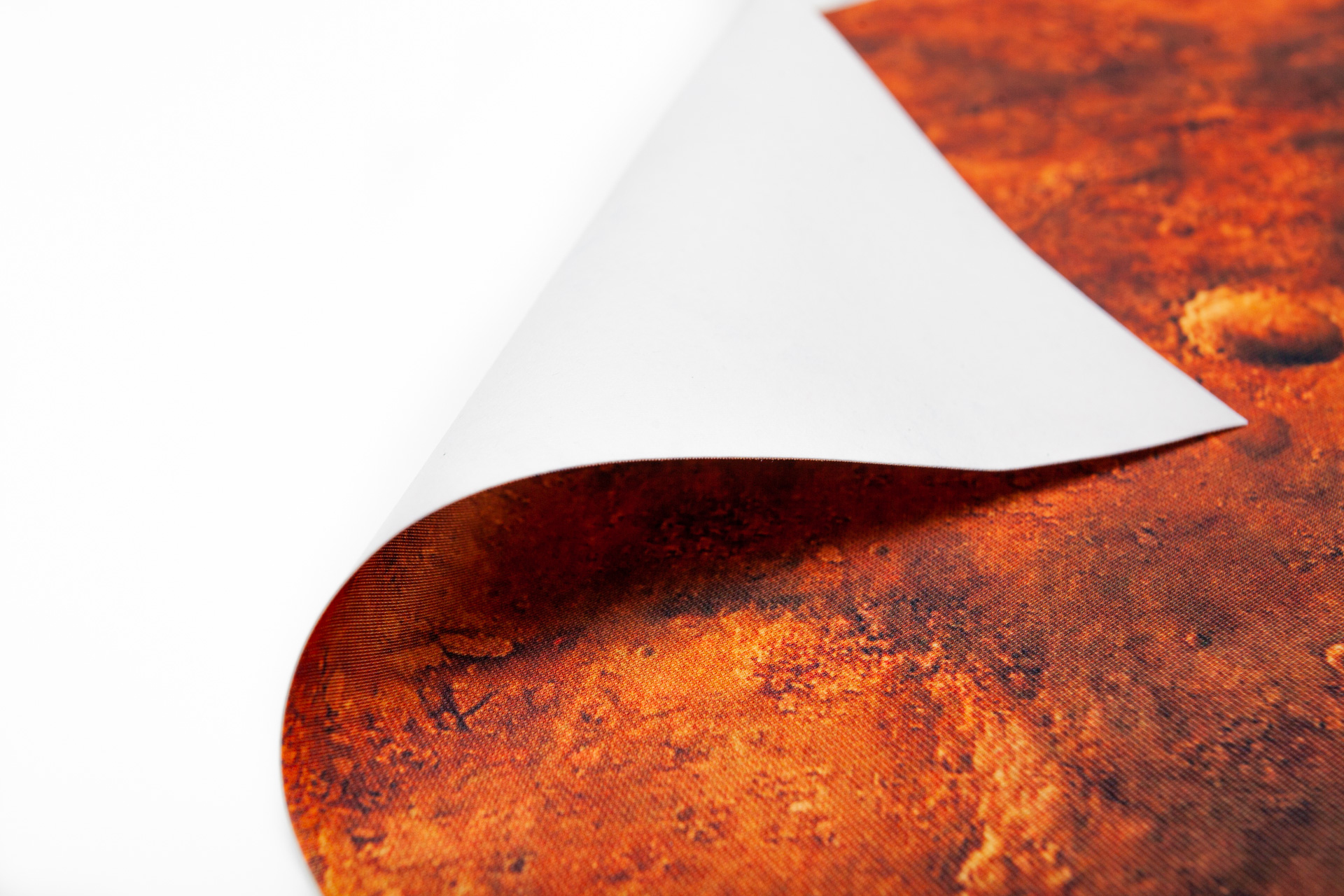 You can clean dirt on the fabric mat using a wet cloth or mild detergents - remember not to use bleach or other strong chemicals! If the mat is heavily soiled, you can wash it in a washing machine using standard programs for washing polyester materials (up to 50 degrees Celsius) and using mild detergents. After the mat is dry, you can iron it, but remember to do it only on the printed side. We also recommend ironing with the print protection in the form of an additional layer of another material (for example, a sheet).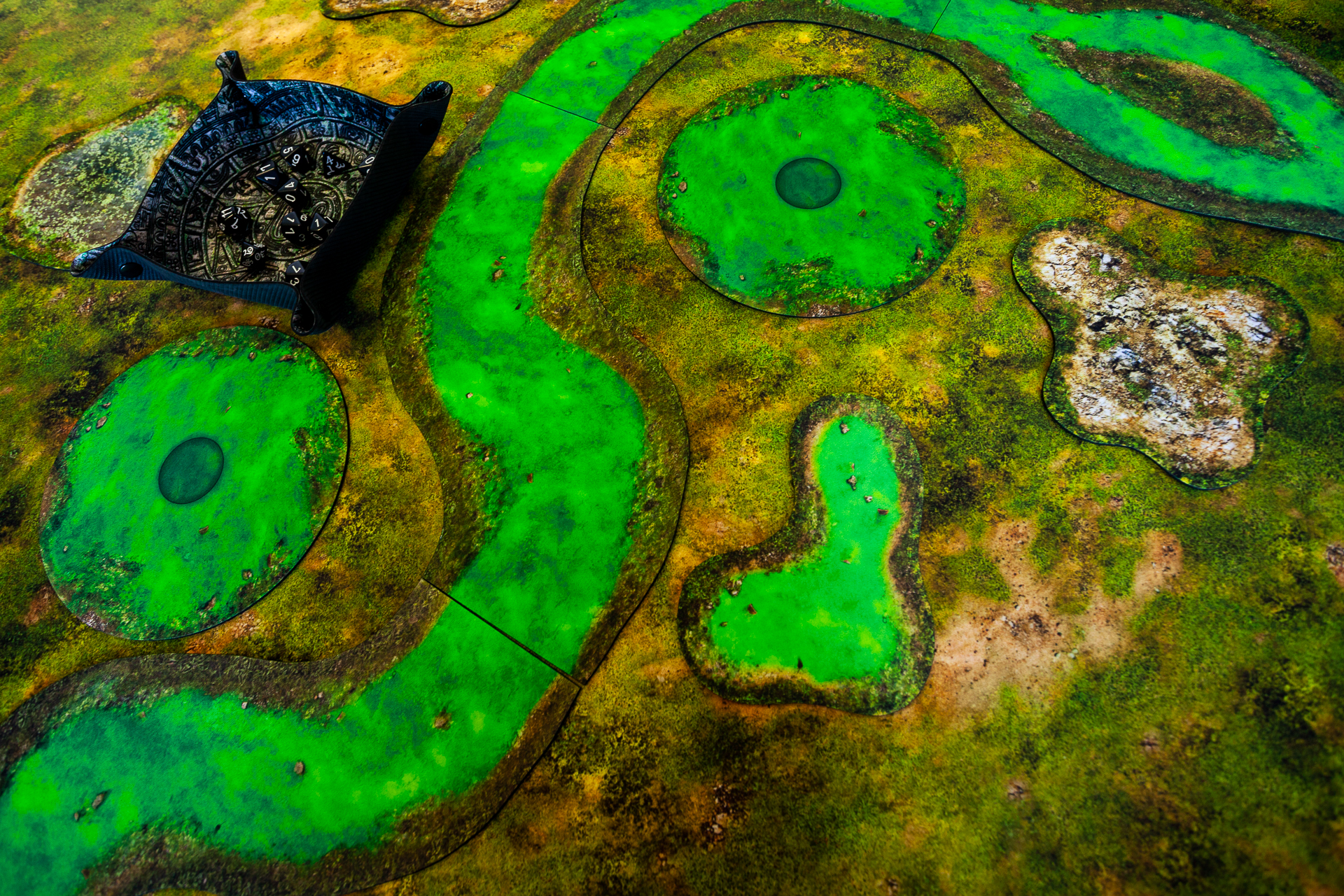 RPG dry-erase mats and accessories
What are dry-erase accessories?
An essential accessory for any RPG player. The dry erase mats are made of 0.7 mm thick PVC with a coating that allows you to write on them with dry erase board markers. You can easily wipe off anything you've drawn or written on it using the cloth or paper towel included with the mat, and use the mat again for another game. For each mat you will receive a free dry erase marker and a dedicated cloth.

Dry erase mats cannot be folded - this will damage the dry-erase coating and permanently destroy the mat! Transport and store them rolled up, preferably in a dedicated tube or case.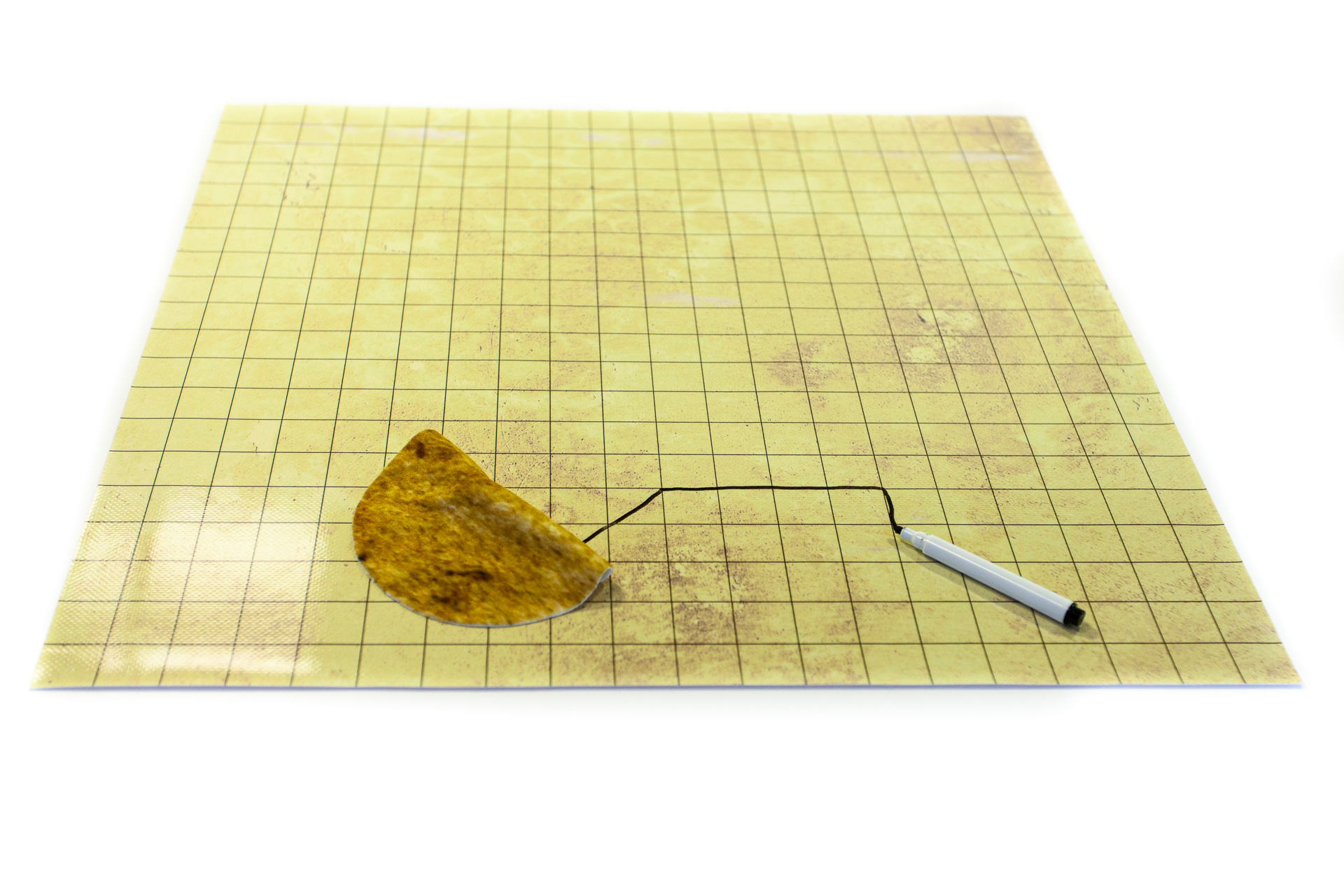 Immediately after playing, you can wipe off the shapes drawn on the mat with a dry cloth or paper towel. For heavily dried lines you can use a damp cloth or a slightly damp towel. Do not wash the mat or use any strong chemicals for cleaning - this will damage or permanently destroy the dry-erase coating!